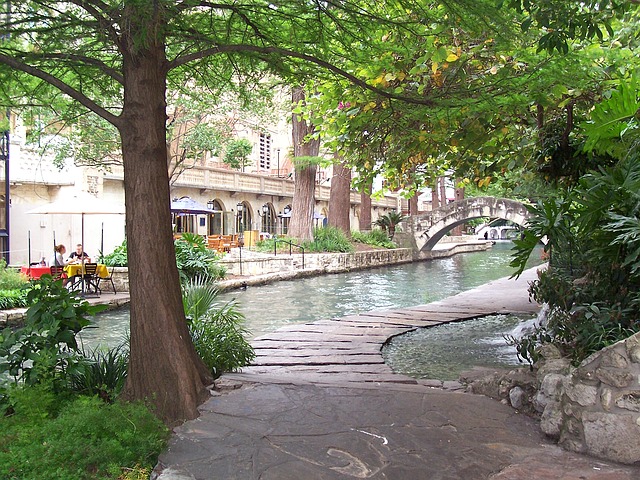 If you're a parent, then you've probably heard your kids asking about the things that San Antonio is known for. What are the Alamo and the River Walk? Why is it such a popular tourist destination? Here's a look at some of the city's most famous attractions.
San Antonio RiverWalk
The San Antonio RiverWalk is a stunning urban experience that is lined with a broad range of stores, eateries, and activities as the river meanders through the heart of the city. Weekends usually seem to have some form of festival or arts and crafts exhibition, including festivals for kids. A guided boat excursion is an enjoyable way to see the river. 35-minute cruises take visitors on a 2.5-mile cruise down the San Antonio River while tour guides discuss the local history. 
The Alamo
The Alamo tour includes a stroll around the remaining structures and lovely gardens, many changing exhibitions, a superb movie about the Alamo's history, and a living history exhibit. The live history display in the back courtyard is without a doubt the mission's high point for the children. People who are dressed as soldiers, chefs, surgeons, and even gamblers are happy to discuss their professions and display their equipment.
Children above the age of 10 will enjoy the site's history and significance, particularly the legends and artifacts related to the famous battle that took place here. The gift store sells activity books that are intended to keep small children entertained as they tour this Texas memorial.
SeaWorld
At SeaWorld San Antonio, marine life is showcased through educational exhibits, breathtaking performances featuring a range of marine creatures, and water coasters that keep guests cool in between?
While younger children will like the Sesame Street Bay of Play, which offers rides, play spaces, and locations to meet their favorite Sesame Street characters, older kids will appreciate roller coasters with aquatic themed titles like the Steel Eel and the Great White.
Of course, Sea World's real draws are its animals. Families will love the numerous animal interactions where they may pet baby alligators, feed dolphins, and watch sharks glide overhead.
San Antonio Zoo
There are 3500 animals in the San Antonio Zoo, representing 600 distinct species. There are unique behind-the-scenes opportunities where you may interact with animals including rhinos, hippos, and even okapis! You may feed flamingos and giraffes as well as eat breakfast with a kangaroo.
From March through November, visitors may see a variety of butterfly species up close in an enclosed butterfly display. The zoo's Tiny Tot Nature Spot is designed for kids aged 5 and under and has a number of exhibits for the tiny folk, including an indoor pond, a kid-sized aquarium, a sloth hang and dig area, and more.
San Antonio Market Square
At Market Square, a bustling village with stores, restaurants, and entertainment, San Antonio's Hispanic history is prominently shown. Families are everywhere in Market Square in downtown San Antonio as they enjoy the relaxing stroll beneath fiesta-themed banners, past delectable eateries, and listen to the marimba perform music that will surely get you moving.
The best part is that even your pickiest child shoppers may be persuaded to browse the shops thanks to the stores' unique inventory of singing frogs, singing birds, little guitars, dream catchers, slingshots, coonskin hats, and Mexican handicrafts. The largest Mexican market outside of Mexico is located here. 
About Us – Mom to Mom San Antonio
We are a group of moms dedicated to finding the absolute BEST things to do in and around San Antonio, Texas! We are super excited to see you on our site and really hope you absolutely LOVE the information you find.  If you have any tips please don't hesitate to reach out and let us know.  We are always finding new places to entertain our kids, ourselves and our families! 
Happily brought to you with the assistance of Mary Jane's CBD Dispensary, the newest CBD nutrition online. If you're looking for a hemp product to help with your health or mental condition, Mary Jane's CBD Dispensary is the perfect place. They offer customers an alternative to pharmaceutical drugs and want you to feel better without having to take harmful meds. Their team members are extremely passionate about what they do at MJD and hope that by creating this blog post, they can share our passion with others too. Get in touch if you would like more information on any of their products!