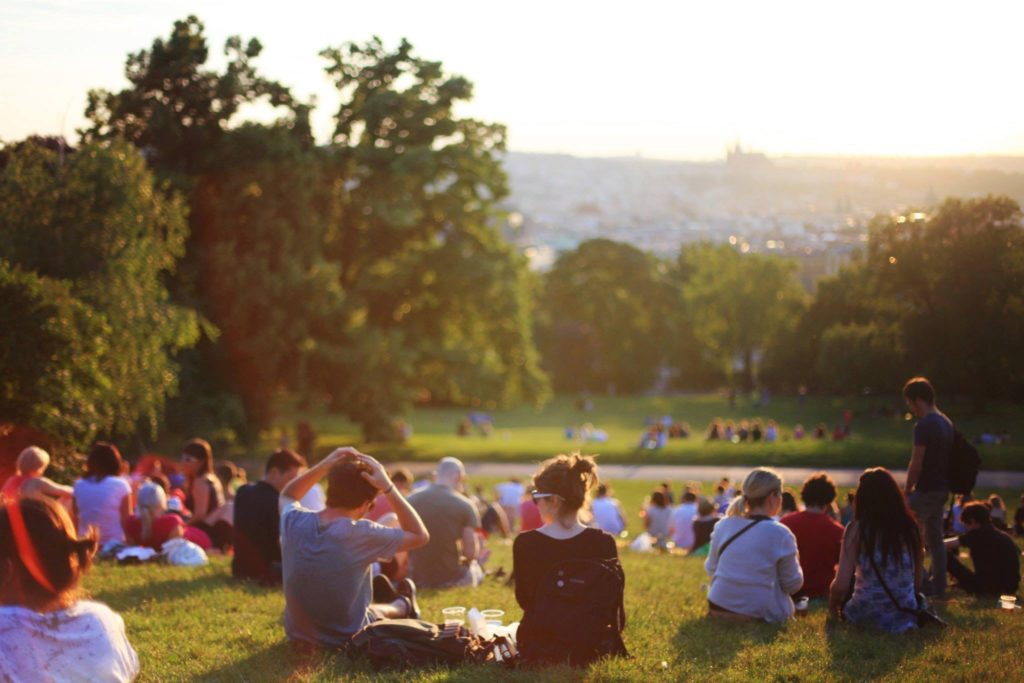 San Antonio is a great place to visit any time of year, but especially during the summer when the temperatures are high. If you're looking for ways to cool down, here are some great places to visit in San Antonio.
San Marcos River
In the heart of the city, hundreds of springs ignite the San Marcos River. All year long, people enjoy the river, which is always a delightful 72 degrees. Go for a float and get a tube. Utilize a kayak or stand-up paddleboard to go its whole length. The river is spring-fed and starts in San Marcos, so the water is pure and you can see all the way to the bottom.
Northwoods' Ice & Golf Center
This summer, make sure to visit Northwoods' Ice & Golf Center! The public skate at the Ice & Golf Center is the ideal spot to cool down from the heat outside, even though most people only associate ice skating with the winter vacations. If you're not into ice skating, they also have a mini-golf, an arcade, a snack bar, and indoor soccer facilities are all available at the Ice & Golf Center at Northwoods. The facility's center also has a beautiful seating area with seats, tables, and free wi-fi, providing parents with the ideal location to relax while their children enjoy the ice, arcade, and snack bar.
Jacob's Well
An artesian spring called Jacob's Well spews out tens of thousands of gallons of water each day. According to Hays County, it is the second-largest entirely submerged cave in Texas. The temperature of the water never changes from 68 degrees.
The Trinity Aquifer, which originates from a vast network of subterranean caves, is the source of the water. The subterranean system's deepest section is 140 feet underground. The secondary cavern, which branches off the main cavern, is 1,314 feet longer than the main cavern, which is 4,341 feet long.
San Antonio Aquarium
There are a lot of other features in the San Antonio Aquarium. You'll be astounded by the amount of fun available here! Along with a great aquarium where visitors can interact with animals, there is also an outdoor riding area, a splash pad with a picnic area, and an extremely well-ventilated indoor play area with bounce houses, a snack bar, and internet. San Antonio Aquarium is actually your one-stop destination for nonstop summertime entertainment. Pack a picnic lunch, bring the kids, and prepare to spend hours there! You may also buy food at the snack bar.
Guadalupe River State Park
The Guadalupe River is the focal point of the park and has four miles of river frontage. You may canoe, tube, swim, and fish in the river. It is accessible every day for day trips and overnight camping, although reservations are required.
You can begin with a trek before finishing with a river adventure. Check out the 13 miles of hiking and biking paths. There are a variety of trails, from the 2.86-mile Painted Bunting Trail to the 0.3-mile River View Trail, which takes you to a picturesque river overlook.
Barton Springs
The Edwards Aquifer produces the four natural water springs known as Barton Springs, which are found at Barton Creek in Zilker Park in Austin. The pool itself is three acres in size and is fueled by subterranean springs with an optimum year-round swimming temperature of 68 to 70 degrees.
Comal River
For many years, New Braunfels' top draw has been the Comal River, a stunning spring-fed natural flowing body of water. The Edwards Aquifer serves as the headwaters, which flow 2.5 miles wholly within the boundaries of New Braunfels' municipal limits past Landa Park, Downtown New Braunfels, along Schlitterbahn Waterpark's boundary, and into the Guadalupe River. 
About Us – Mom to Mom San Antonio
We are a group of moms dedicated to finding the absolute BEST things to do in and around San Antonio, Texas! We are super excited to see you on our site and really hope you absolutely LOVE the information you find.  If you have any tips please don't hesitate to reach out and let us know.  We are always finding new places to entertain our kids, ourselves and our families! 
Happily brought to you with the assistance of Mary Jane's CBD Dispensary, the newest CBD nutrition online. If you're looking for a hemp product to help with your health or mental condition, Mary Jane's CBD Dispensary is the perfect place. They offer customers an alternative to pharmaceutical drugs and want you to feel better without having to take harmful meds. Their team members are extremely passionate about what they do at MJD and hope that by creating this blog post, they can share our passion with others too. Get in touch if you would like more information on any of their products!