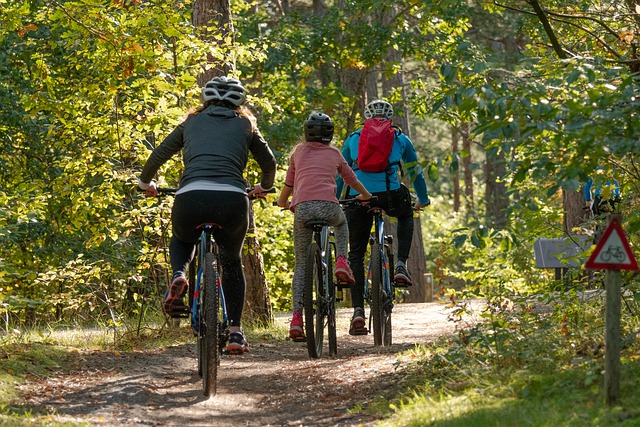 San Antonio is a city that has something to offer everyone. Whether you are looking for a cultural experience, family-friendly attractions, or just some place to relax and enjoy the weather, San Antonio has something for you. Here are some top reasons that make San Antonio worth visiting for families.
They Love The Arts
San Antonio is one of the most popular tourist destinations in Texas. There are many reasons for this, but one of the biggest is the city's love of the arts. From the San Antonio Riverwalk to the world-famous Alamo, there is always something to see and do in this vibrant city.
San Antonio is a city that is filled with culture and art. There are many museums and galleries that can be visited, such as the McNay Art Museum and the San Antonio Museum of Art. The city also has a large number of theaters, such as the Majestic Theatre and the Tobin Center for the Performing Arts. These venues offer a variety of performances, including plays, concerts, and ballets.
The arts are a big part of San Antonio's culture, and you can see this in everything from the architecture to the music scene. The city has a rich history that is on display everywhere you go, and you can experience it all while enjoying some of the best food in the country. 
The Market Square Is Full Of Latin Heritage
San Antonio is a wonderful city to visit with your family, thanks in large part to its rich culture and history. One of the top reasons that San Antonio is a great destination for families is its Market Square, which is known for being full of Latin heritage. There are many things to do in Market Square, but Latin culture is definitely the star of the show.
This vibrant marketplace features an array of vendors selling delicious food, artisanal crafts, and more, providing a truly unique experience for visitors. Whether you're looking to try authentic Mexican dishes or simply soak up the local culture, Market Square is the place to be in San Antonio. From the food to the music, Market Square is a great place to experience all that San Antonio has to offer. 
The Food Scene Is Great 
The food scene in San Antonio is great for several reasons. Firstly, there are so many different types of food available. Whether you're looking for Mexican food, BBQ, Tex-Mex, or Italian food, you'll be able to find it in San Antonio. Secondly, the restaurants are generally affordable, making them a great destination for budget-minded travelers. Finally, the restaurants in San Antonio are known for their delicious and unique flavors, so you're sure to have a memorable dining experience. 
They Have Beautiful Parks
San Antonio is home to an abundance of parks, each with its own unique features and attractions that make them worth visiting for families. One of the most popular is the San Antonio River Walk, which winds through the heart of downtown and provides stunning views of the cityscape. The park is also home to a variety of shops and restaurants, making it the perfect spot for a day out.
Another great park in San Antonio is McAllister Park, which offers a variety of activities for visitors. There's a playground for kids, a disc golf course, and even a fishing pond. The park is also home to the San Antonio Zoo, which is a great spot for animal lovers.
These are just a few examples of the great parks that San Antonio has to offer families. No matter what your interests are, you're sure to find a park that's perfect for you. 
If you're looking for a city with plenty of kid-friendly activities, interesting attractions, and historical landmarks, San Antonio is definitely worth considering. With so much to see and do in this vibrant Texan city, your family will never be bored! Have you visited San Antonio lately? What were your favorite things to do there? 
About Us – Mom to Mom San Antonio 
We are a group of moms dedicated to finding the absolute BEST things to do in and around San Antonio, Texas! We are super excited to see you on our site and really hope you absolutely LOVE the information you find.  If you have any tips please don't hesitate to reach out and let us know.  We are always finding new places to entertain our kids, ourselves and our families
Sponsored by the best cbd oil online delivery. If you're looking for an alternative to prescription drugs, Mary Jane's CBD Dispensary is the place to go. As America's favorite and most talked about natural remedy, cannabinol (CBD) has become a popular choice among consumers because of its many benefits. Our team at Mary Jane's are extremely passionate about this industry-leading product and aim to educate our customers on how they can incorporate it into their lives with ease. Are you ready to take your health goals seriously? Get in touch with us today!