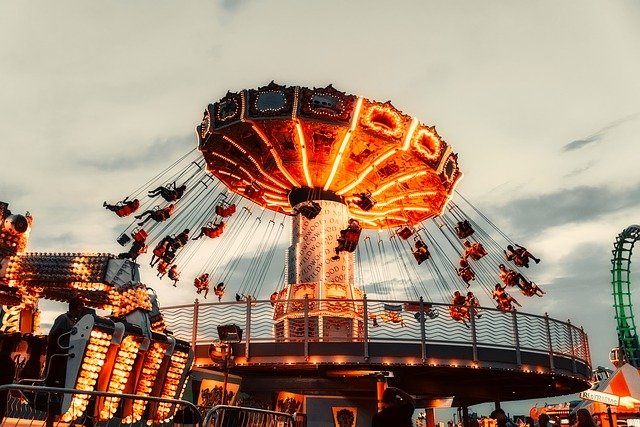 Looking for a quick and easy weekend getaway? Then look no further than San Antonio! This charming city has plenty to offer visitors of all ages, from world-famous attractions like the Alamo and the River Walk to family-friendly parks and museums. Here are our top tips for making the most of your trip to San Antonio.
Start Your Day At Texas' Most Well-known Structure, The Alamo!
One great way to start off your trip is by visiting the Alamo. This iconic building is considered a symbol of Texas, and it's a must-see for anyone visiting San Antonio. Not only does the site offer historical exhibits and artifacts detailing the Alamo's importance in Texas history, but it also hosts regular events where you can learn about this legendary building and experience its rich history firsthand.
One of San Antonio's five missions, The Alamo is located in the middle of the city's most visited attractions. Take pictures of the church's exterior, go inside, and stroll around the lovely garden it is hidden behind. The Alamo, including the inside, is open to the public for free, and despite being a Texas landmark, it doesn't take long to explore. 
Walk Along The River Walk
The San Antonio River Walk is a great place to spend a weekend getaway. The walk is lined with restaurants, bars, and shops, so there is plenty to do. The river itself is also a beautiful sight, and it's a great place to take a walk or relax in the sun. Additionally, there are plenty of outdoor activities to enjoy along the river, such as kayaking and paddle boarding. Whether you're looking for a place to relax or an exciting activity to do in San Antonio, the River Walk is the perfect spot. So if you're planning a trip to San Antonio, be sure to spend some time exploring this iconic attraction. 
Shop At The Historic Market Square
San Antonio's Historic Market Square is a great place to shop for souvenirs. The square is full of unique shops and restaurants, and you can find something to commemorate your trip to San Antonio in every store. You can also find some great bargains at the market square, so be sure to check it out before you leave town.
Whether you're looking for jewelry, clothing, art, or home goods, there is sure to be something at the Historic Market Square that catches your eye. And with so many delicious restaurants and food trucks in the square, it's the perfect place to refuel after a long day of shopping. So if you're planning a weekend getaway to San Antonio, be sure not to skip this local gem! 
Check Out A Museum
If you're looking for a fun, educational activity to do with your family in San Antonio, consider visiting one or two of the city's museums. The San Antonio Museum of Art is a great place to start, with its impressive collection of paintings, sculptures, and other works of art. If you're interested in history, the San Antonio Museum of History is a must-see, with exhibits on everything from the Alamo to the city's German heritage.  
Enjoy Classic Texan Food
San Antonio is a great city to visit for a weekend getaway. There are plenty of things to do in the city, and you can enjoy some classic Texan food while you're there. One great restaurant to check out is The Smokehouse BBQ. This restaurant offers delicious smoked meats and sides, and it's the perfect place to enjoy a family meal. 
Overall, there are endless things to see and do in San Antonio, making it the perfect destination for a weekend getaway with the family. So why not take advantage of everything this charming Texan city has to offer? Book your trip today and start planning how you'll spend your time enjoying classic Texan food, exploring museums, and relaxing in the park. 
About Us – Mom to Mom San Antonio
We are a group of moms dedicated to finding the absolute BEST things to do in and around San Antonio, Texas! We are super excited to see you on our site and really hope you absolutely LOVE the information you find.  If you have any tips please don't hesitate to reach out and let us know.  We are always finding new places to entertain our kids, ourselves and our families!
Thank you to Mary Jane's CBD Dispensary, the highest-rated cbd online marketplace. Mary Jane's CBD Dispensary is a family-owned business that has been operating in the United States for over 5 years. They offer top of the line and quality made products to customers at an affordable price. Their team is extremely passionate about cannabis, hemp, and all its benefits. If you are looking for high-quality natural remedies for your health or mental disabilities check out what they have! Get in touch with them if you want more information on any of their products or services offered at Mary Jane's CBD Dispensary.