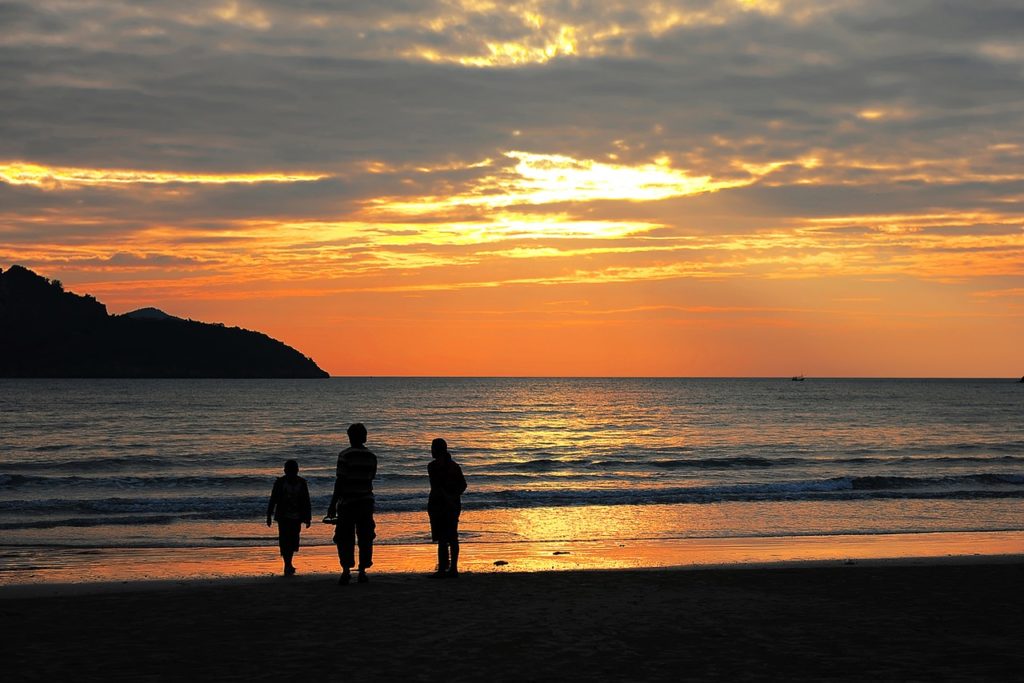 Looking for a fun day trip or a weekend getaway with your family? Check out one of these great beaches near San Antonio! They offer tons of activities for all ages, as well as beautiful coastal scenery. So pack up the sunscreen and beach toys and head on out for some fun in the sun!
Guadalupe River State Park Beach
Guadalupe River State Park, which is close to San Antonio, provides a distinctive approach to beachgoing that will enthrall and inspire families of all ages.
One of Texas' Canyon Lake Beaches, which spreads out over four miles along the Guadalupe riverside, is located inside the boundaries of this park. There is a pebble beach along the designated swimming area instead of sand, as well as plenty of room for water sports, picnics, and general relaxation.
Additionally, you may rent fishing equipment there, or you can choose to kayak, canoe, or paddle down the river to take in the scenery. Visitors may camp and engage in activities like horseback riding, hiking, bicycling, and more inside the state park. 
Comal Park Beach
On the southern end of Canyon Lake, Comal Park Beach provides a swimming area that matches a seaside setting while being well maintained. Enjoy the sandy beach, the wide-open landscapes, and the sunny weather. Despite the lakefront's width, parents may unwind because of the designated safe swimming area that is cordoned off. In addition, it features one of the state's cleanest lakefronts and is a favorite among both tourists and residents. 
Matagorda Bay
Matagorda Bay is a wonderful, welcoming place that is ideal for beach sunbathing and taking it easy on the shore. Try the beaches along this lovely length of the bay if you're searching for a less well-known location that won't be as busy. The location where the Colorado River meets the Gulf of Mexico offers stunning vistas and excellent beachcombing opportunities.
This space is clean and spacious, making it simple to let your children play while keeping an eye on them. The confluence of the river and the bay, however, can generate rip tides and turbulent waves in this location during specific times of the year. 
North Beach Corpus Christi
Check out the Texas State Aquarium and the 1.5-mile shoreline after seeing the moored USS Lexington, a former World War II aircraft carrier that has been converted into a museum. Despite the popularity of the location with tourists, the atmosphere is still enjoyable for children and families.
Although the waves in this area are often rather quiet and gentle, jellyfish occasionally inhabit it. Although some residents claim that people prefer this bay for swimming, the beaches are still wonderful places to relax, enjoy the sand, and discover the Beachwalk. 
Port Aransas
Port Aransas is regarded as the fishing center of Texas and holds competitions throughout the summer for all age groups, including children. Visitors to Port Aransas may engage in water activities including surfing, boogie boarding, windsurfing, and kayaking along its 18 miles of gorgeous sandy beaches that overlook the Gulf of Mexico.
There are other wildlife preserves in the vicinity as well, so you may take a trip to see dolphins or discover more about sea turtles. 
Canyon Park Beach
This 485-acre park provides access to several fantastic swimming, exploring, and resting spots and overlooks much of the stunning Canyon Lake. On-site amenities include a boat ramp, picnic spaces, and beaches with both sand and gravel.
A volleyball court, barbecue area, bathrooms, and other facilities are available at each of the park's several beaches. Additionally, the interior of the park and the coastline each include a number of pavilions that may be used. 
Overlook Park Beach
Overlook Park Beach, another lovely beach in the Canyon Lake region, is pet-friendly and provides all the conveniences, including toilets, picnic tables, parking, and all. Additionally, this is a terrific family-friendly beach because alcohol is not permitted in the vicinity.
The park's entrance is free, and swimming and boating are popular activities on the lake. You should be careful with tiny children because the entry to the water is a bit steep. 
So what are you waiting for? Load up the family and head to one of these nearby beaches for a day of fun in the sun. And don't forget your sunscreen! With so many great options, it can be hard to choose just one beach, but we promise that all of them will provide memories that last a lifetime.
blockquote class="instagram-media" data-instgrm-captioned data-instgrm-permalink="https://www.instagram.com/p/CDZGkqQFJVh/?utm_source=ig_embed&utm_campaign=loading" data-instgrm-version="14″ style=" background:#FFF; border:0; border-radius:3px; box-shadow:0 0 1px 0 rgba(0,0,0,0.5),0 1px 10px 0 rgba(0,0,0,0.15); margin: 1px; max-width:540px; min-width:326px; padding:0; width:99.375%; width:-webkit-calc(100% – 2px); width:calc(100% – 2px);">
About Us – Mom to Mom San Antonio
We are a group of moms dedicated to finding the absolute BEST things to do in and around San Antonio, Texas! We are super excited to see you on our site and really hope you absolutely LOVE the information you find.  If you have any tips please don't hesitate to reach out and let us know.  We are always finding new places to entertain our kids, ourselves and our families!
Happily brought to you with the assistance of Mary Jane's CBD Dispensary, the newest cbd nutrition online. If you're looking for a hemp product to help with your health or mental condition, Mary Jane's CBD Dispensary is the perfect place. They offer customers an alternative to pharmaceutical drugs and want you to feel better without having to take harmful meds. Their team members are extremely passionate about what they do at MJD and hope that by creating this blog post, they can share our passion with others too. Get in touch if you would like more information on any of their products!