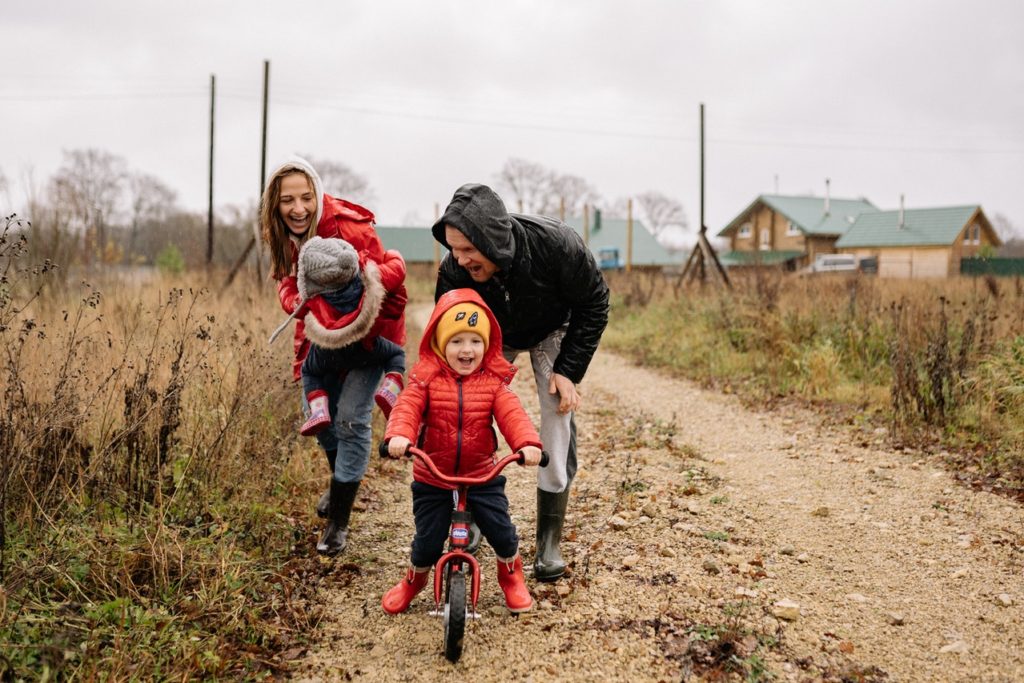 There's plenty of reasons why San Antonio is a great city for families. From its rich history to its many family-friendly attractions, San Antonio has something for everyone. Here are seven of our favorite reasons why San Antonio is such a great place to raise a family.
There Is a Beautiful Riverwalk There
The San Antonio Riverwalk is a fun and beautiful place to visit with your family in Texas. With its charming cobblestone streets, quaint cafes, and scenic river views, there are many reasons that make the Riverwalk an ideal destination for families. Some of these top reasons include:
The activities available along the Riverwalk are endless. Whether you want to ride a boat down the river or explore one of the many museums or parks along its banks, there is something for everyone to enjoy.
The Riverwalk is also home to some of the best restaurants in town, serving delicious cuisine worldwide. Whether you are looking for classic Tex-Mex dishes or authentic Italian fare, you can find it here.
Another major draw of the San Antonio Riverwalk is its beautiful scenery, with lush greenery and scenic bridges across the water. This makes for a relaxing and fun day out in nature with your family.
As one of the most popular tourist destinations in Texas, the Riverwalk also offers plenty of fun activities for kids, from splashing around in the fountains to attending special events held at local museums and parks along the river.
Finally, with its easy access via public transportation and plentiful parking options nearby, it is easy to get to the San Antonio Riverwalk and enjoy all it has to offer with your family.
The Cost Of Living Is Modest
For individuals looking for a new location to reside, San Antonio offers an economical alternative with a cost of living that is lower than the national average. Living in San Antonio is also less expensive than residing in Dallas or Austin, two other major Texas cities. Residents only need to make an average salary of little more than $46,000 to live comfortably. Additionally, residents of Texas may save even more money because there is no state income tax. Not to mention, San Antonio's cheaper housing costs make it much simpler to discover the house of your dreams.
There Are Lots Of Exciting Places To Visit
San Antonio is a fun and exciting city, perfect for families and individuals alike. Whether you are looking to explore world-class museums, take part in outdoor adventures, or simply enjoy the sunny weather, there are plenty of reasons that make San Antonio fun and appealing for all ages.
The rich history and cultural attractions of San Antonio offer endless opportunities for exploration. From iconic sites like the Alamo and Mission San Jose to modern museums like The DoSeum, there is something for everyone to enjoy when it comes to learning about this dynamic city's fascinating past.
They Offer Great Schools
San Antonio schools are so great because they have excellent teachers and programs that focus on providing students with the skills and knowledge they need to succeed in today's competitive job market. Whether your child needs extra academic support or enrichment opportunities, there are many resources available to help them thrive academically.
In addition to strong academics, one of the other reasons why San Antonio schools are so great is because they offer a wide variety of extracurricular activities, from sports teams to art clubs and everything in between. Participating in these extracurricular activities not only helps kids stay active and socialize with their peers, but it also gives them the chance to explore their interests and discover new passions.
You Can Have Tacos For Breakfast
Another reason that makes San Antonio a great place to raise a family is its vibrant food scene. With unique local restaurants offering authentic Mexican cuisine as well as fun modern eateries serving up innovative takes on traditional dishes, you can always find something new and exciting to try with your loved ones.
The variety of taco options available in San Antonio is one of the top reasons that make it fun for families. From classic breakfast tacos and breakfast burritos to creative fusion tacos, there are endless options to choose from.
There's An Abundance Of Beautiful Weather
San Antonio is a fun place to raise a family. There are plenty of things for families to do here, and the climate is beautiful. The weather is mild year-round, and there is never a shortage of things to do. Whether you're looking for fun outdoor activities or something fun to do indoors, San Antonio has it all.
They Value Culture And Art
San Antonio, which has a sizable and varied population, is proud of its global impact, which is reflected in the city's art, cuisine, architecture, and way-of-life. Mexican American culture is appreciated and tolerated because of Texas's closeness to Mexico and its ties to the Spanish Empire. Everywhere throughout the city, from museums to musical plays and events, locals may experience this culture.
If you're looking for a city that has it all when it comes to family fun, look no further than San Antonio. With plenty of attractions, events and activities geared towards families, there's something for everyone in this vibrant Texan city.
About Us – Mom to Mom San Antonio
We are a group of moms dedicated to finding the absolute BEST things to do in and around San Antonio, Texas! We are super excited to see you on our site and really hope you absolutely LOVE the information you find. If you have any tips please don't hesitate to reach out and let us know. We are always finding new places to entertain our kids, ourselves and our families!
Mary Jane's CBD Dispensary CBD oil online legal. Mary Jane's CBD Dispensary is your one-stop shop for all things cannabis related. Whether you need a quick fix or are looking to make the switch from prescription drugs, we have everything you're looking for right here in San Antonio! They offer top quality products that are made with high-quality ingredients and come at affordable prices. Plus, their team of passionate employees will answer any questions you may have about using CBD as medicine on either end of the spectrum – whether it be recreational use or medicinal purposes. Don't hesitate to contact them today if this sounds like something that could help improve your health and wellness.