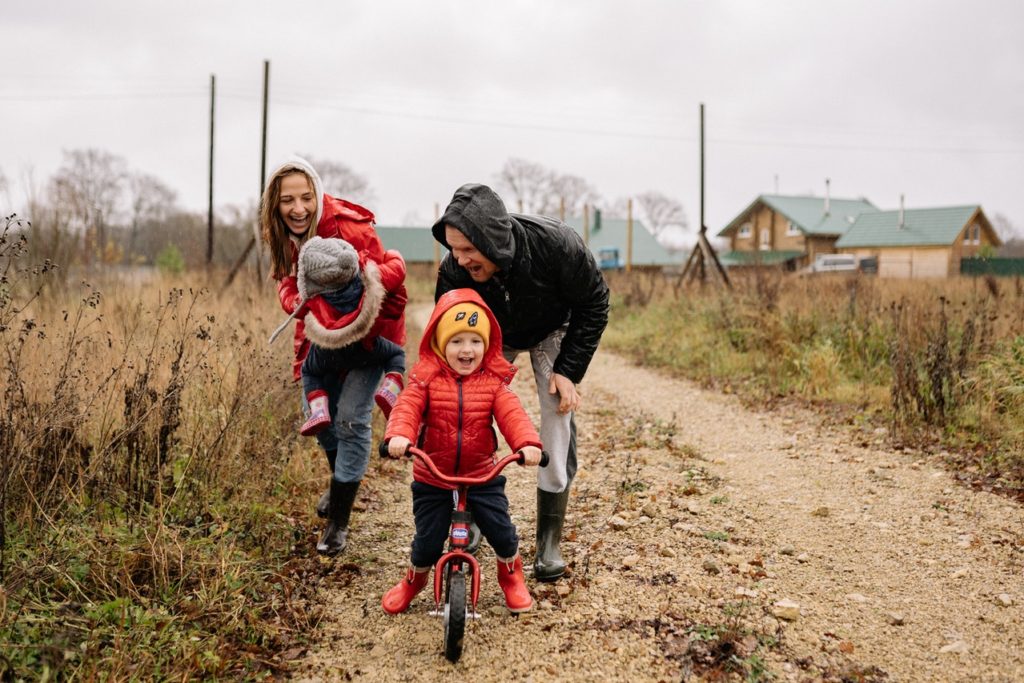 If you're looking for something to do in San Antonio on a Sunday with your toddler, we've got a few ideas for you! From exploring the zoo to playing at the park, there's something for everyone in this list. So pack up your little one and get out there! Here are some of our favorite ideas:
Kiddie Park
The nation's first children's amusement park, Kiddie Park, run by the San Antonio Zoo, has made memories for generations since it opened its doors in 1925. The accolade-winning attraction has now undergone renovations with contemporary additions and services while retaining its original style from the 1920s. Visitors may participate in its rich history and take part in original rides like the vintage Ferris Wheel and the renowned hand-carved Herschell Spillman carousel, or they can try something new by purchasing an unlimited rides band! Visit the San Antonio Zoo to experience the oldest kids' amusement park in America! 
San Antonio Botanical Garden
Visit the San Antonio Botanical Garden to explore the 38 acres of urban oasis, which includes the Family Adventure Garden, which has 15 entertaining areas for unstructured play and environmental discovery. In order to encourage individuals of all ages and physical abilities to disconnect from technology and reconnect with nature, the 2.5 acre Family Adventure Garden offers a universal, intergenerational design. Families are welcome to explore the gurgling rivers, rumbling slopes, alluring hills, and sandy coasts. The Garden's goal is to improve people's lives with plants and the outdoors.
San Antonio Zoo
With more than 9,000 animals of 779 different species calling the San Antonio Zoo home, it is a must-visit destination for youngsters and their families. The best way to experience the San Antonio Zoo is to ride the historic San Antonio Zoo Eagle, a miniature train that travels around the Zoo, around Brackenridge Park, and along the San Antonio River. The San Antonio Zoo is spread out over 56 acres and was one of the first zoos in the country to be "cageless."
Legoland Discovery Center
Millions of Lego bricks, an indoor play area with a construction theme, a Lego recreation of San Antonio, and a Duplo building town make the Legoland Discovery Centre the stuff of toddler dreams. The Legoland Discovery Center is a terrific destination for families with smaller children and is located in the Shops at the River Center, which is conveniently accessible from the RiverWalk.
San Antonio Fire Museum
The San Antonio Fire Museum is a hidden gem for young children in the city and is run by former San Antonio firemen. The highlight for little children was riding in the driver's seat and sounding the horn on the antique fire vehicles, which are great to behold! The museum has a lot of fascinating artifacts, as well as a cute tiny kid's play area that the toddler visitors didn't want to leave!
The DoSeum
San Antonio's DoSeum is an excellent children's museum with a focus on Sciences, language arts, and creativity. With a Little Town, a Spy Academy, a Sensations Studio, and outdoor activities like digging, climbing, blowing bubbles, and a butterfly garden, there are several toddler-friendly exhibits available. 
About Us – Mom to Mom San Antonio
We are a group of moms dedicated to finding the absolute BEST things to do in and around San Antonio, Texas! We are super excited to see you on our site and really hope you absolutely LOVE the information you find.  If you have any tips please don't hesitate to reach out and let us know.  We are always finding new places to entertain our kids, ourselves and our families! 
Sponsored by the best CBD oil online delivery. If you're looking for an alternative to prescription drugs, Mary Jane's CBD Dispensary is the place to go. As America's favorite and most talked about natural remedy, cannabinol (CBD) has become a popular choice among consumers because of its many benefits. Our team at Mary Jane's are extremely passionate about this industry-leading product and aim to educate our customers on how they can incorporate it into their lives with ease. Are you ready to take your health goals seriously? Get in touch with us today!